The Credit Boot Camp Social Networking party was the perfect kick-off to an incredible weekend. There were laughs, there were giveaways, and there were already many Credit Boot Campers taking early advantage of opportunities to set themselves apart from the crowd.
The classy, yet comfortable CK's Roof Top set an ideal tone for an evening of drinks and introductions. The incredible view was an ice-breaker in itself. Many Credit Boot camp participants, vendors, and staff members were able to make connections immediately and carried those connections with them throughout the weekend. Relationships were built and strengthen over the course of the event.
We also celebrated the 2015 October Credit Boot Camp launch with some Awesome Giveaways!  Congratulations again to Jordan and Sugar for winning the Advanced Credit Course  Book Set, to Rob Coyle for winning the Advanced Credit Secrets Audio Book Set, and to Tal Tepper's team for winning a Free Month of DisputeSuite.com software services!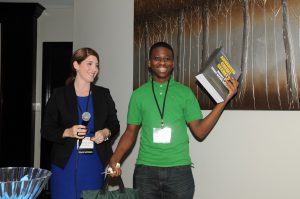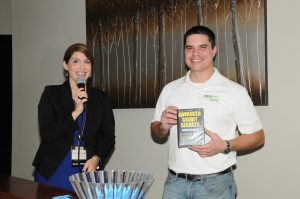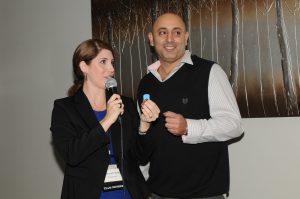 Many other Credit Boot Campers were off to a well-deserved head start to the event by taking advantage of our Early Registration Table and sneak peek at their goodie bags. Most of the social networking attendees also took advantage of our photo station, where they snapped pictures with their newly found friends.
Thank you again to everyone who attended our Credit Boot Camp Social Networking Party! We hope you made worthwhile connections, and most importantly had a great time!
If you weren't there, we missed you and hope you will join us in April 2016!
Click Here to take advantage of our Early Bird Credit Boot Camp Ticket Pricing! P.S.  2015 October Boot Campers … We need your help!
Be sure visit the Credit Boot Camp Facebook to tag and share the event photos.