Enterprise, Financial-Grade Security at Every Level
Security is critical to DisputeSuite.com and our customers. Independent audits confirm that our data security goes far beyond what most companies have been able to achieve. We use the latest firewall protection, intrusion detection systems, hacker monitoring, SSL encryption, and third-party security products available.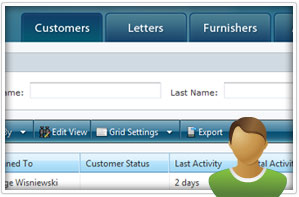 Role-based security allows administrators of your company to assign rules to users to limit the user's access to only information, sections, and tools required to do their jobs. With DisputeSuite's extensive roles and permissions system the administrator can easily control multiple employees in varying positions. An unlimited amount of different employee types (Roles) can be created, and each role is assigned with the features that are needed to complete their job function. Administrators can customize all roles and privileges to suit your company's needs.