is a young, energetic team made up of people from all walks of life. Some have mohawks while others wear suits to work everyday. But we're united by one thing: the passion to build GREAT software so our customers' are more profitable.
Dispute Suite Credit Repair Software
DisputeSuite was founded in 2006. At DisputeSuite, our vision is clear: to revolutionize the credit repair industry by creating an affordable, robust, enterprise-strength software application. Mediocrity was unacceptable and our application took a team of over 2 years to design and create. We are betting no other credit repair software provider can match that level of craftsmanship or dedication. DisputeSuite prides itself not only on award-winning technology, but also on the talent of its people.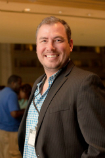 Robert Ellerman - Chief Executive Officer
Rob is a true visionary who is always operating multiple steps ahead of most. His combination of "big picture" understanding and varied hands-on experience, has allowed him to take the helm of growing software company and catapult it to the next level. He's read more books than a librarian, which helps ensure that the business is always using the most cutting edge strategies. He's started businesses from scratch and taken them to multi-million dollar revenue and he's helped numerous companies develop processes and winning strategies. His employees would describe him as wise and mysterious. He wants to know one thing: "Do you MIRKU?"

Jennifer Cullen - Chief Administrative Officer
Jenn brings a level of optimism and positivity to the company that can't be matched. She has a degree in Mass Communication and English Education and while those skills definitely come in handy at times, it's been her full immersion into all aspects of the business and her ability to quickly absorb new ideas, concepts, processes that allowed her to be quickly promoted to her current role as Chief Administrative Officer. You might ask what does a CAO do? It's easier to list the things that she doesn't do! Best described by co-workers as a "plate spinner," she is keeping the many parts of this complex business moving in the right direction!

Jim Rivette - Chief Operating Officer
Jim has been in the Sales/Marketing industry for over 10 years and started when he created his own sales contracting company at the age of 22. Jim got into the credit repair industry a few years ago with a start-up company who was an affiliate of one of the largest credit repair companies in the U.S. Jim played a major role in building THE system that was able to generate over 1,250 sales in one week, 5,000 sales in one month and 50,000 in less than a year! Jim works on both the publisher and advertiser side and is responsible for building new campaigns and making sure existing campaigns are running successfully.

Chad Smith - DisputeSuite Sales Team
Chad has 17+ years of success in sales, training, team management, and process development making him a valuable asset to both the Dispute Suite team and the DisputeSuite clients alike. Chad entered the credit repair industry in 2007 offering retail credit repair services to consumers as well as software and dispute management services to the Credit Repair Industry.
Outside of "The Office" Chad's a dedicated father to three daughter's (with one on the way) and has found success and enjoyment coaching his daughter's competitive fast pitch softball team, recently helping her win the 11 year old Arizona State Championship.
With Chad's experience, straight forward approach, and passion for coaching Chad is a natural fit with our "Client First" motto and our mission to create a higher standard for the industry through education and integrity.