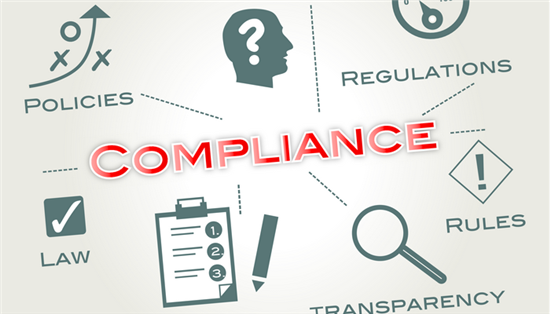 Here are some do's and don't's relating to compliance.
Don't make deceptive claims. Often you'll see certain advertisements like, "We can erase your bad credit," "100% Guaranteed," or "Create a new identity legally," "We remove bankruptcies, judgments, liens, and bad loans from your credit file, forever." When offering credit repair services you can't make these kinds of statements. They're fraudulent…and just plain absurd.
You also can't make any guarantee of an outcome in credit repair. It's specifically a line in CROA. You can make claims on how successful your services were in the past, by giving actual statistics and examples of what other clients experienced.
But, you can't guarantee that's going to be what they're going to get in the future. You can never guarantee a specific outcome. Furthermore, this obviously means you can never guarantee a specific score increase. This is a major red flag.
You can't say that you're going to increase a customer's credit score a hundred points in three days, or they get their money back. Because it's not indicative of what your past clients did, it's not what you can guarantee to happen, because you're not in control of the scoring model.
They can change the scoring model tomorrow and then you'd be making a promise of something you're not in control of. Same goes for other all-too-common claims, such as guaranteeing to remove negative items.
Providing consumers with their rights is another important aspect of maintaining proper compliance. As a credit repair organization, you must, under CROA, provide the consumer "Consumer Credit File Rights" under state and federal law.
Document it, before you have your client sign a contract. You must also inform the client that they have a right to cancel your contract.
Near where they sign on your actual contract, you should also have a clearly emphasized statement that says, "an additional right to cancel notification" near every place where the client has to sign. Personally, I suggest that it become like a footer of that special document.
So, that Welcome Package that you have the client sign, with the contract which details your payment arrangement, details what are the services, and what services you're going to perform, all of that should be clearly, conspicuously displayed to the consumer. There should be NO SMALL PRINT!
Furthermore, on the footer of every page, there should, in my opinion, and this is again going beyond the requirement of the law, every page should have something reminding the consumer of their right to cancel. You might think this is making your business more vulnerable, but putting your clients at ease and building their trust has the opposite effect – they will really appreciate the clarity and transparency.
P.S. DisputeSuite provides a variety of solutions for your credit repair business. From engaging custom websites, to dispute processing services, to a robust CRM with automations and portals, DisputeSuite is a One-Stop Shop to making your Credit Repair Business A Success!
Let's chat today to discover the best plan for you: 727-877-6812 or support@disputesuite.comFREE WEEKLY WEBINARS! Register  here to join us weekly to hear industry updates, expert speakers and business tips & tricks!