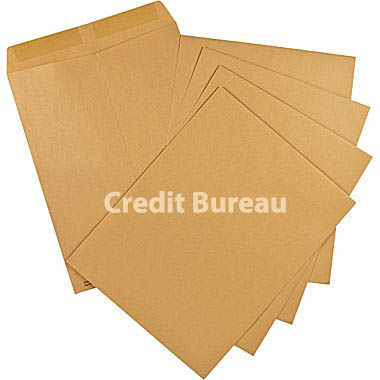 When sending a dispute letter to the credit bureaus you want to make the dispute letter look "consumer authentic." The credit bureaus receive 5 -10,000 disputes per day so you want your letter to blend in. You do not want to tip them off that you are a credit repair company.
One strategy for this is to use personalized stationary and hand-written envelopes. It will take longer to hand write envelopes, but it will increase the acceptance rate of your letters.
When Mike Citron was running his credit repair business, a person from the office had their kids hand-write envelopes as an after school job. He would pay them 5 or 6 bucks an hour, and would even hold contests to see who could write more.
Make it fun! Another credit repair company had envelope writing parties where everyone in the company would sit in the conference room, order pizza, listen to music, and spend a few hours writing and stuffing envelopes.
If you have lots of envelopes, you can purchase an envelope-stuffer to help automate the process. Or a more sophisticated and cost effective approach is to have "custom" envelopes printed. To do this PROPERLY- write out the addresses for the "Big 3" in several different handwriting styles and several different colors of font.
Then take your examples to a local printer and have them turn your examples into images to print in the address section of the envelope. This is better than a "Computer handwriting font", you can even mention to the printer to off-set the image, or make it a bit crooked on the face.
Many people have questioned this method, because they were concerned about the return address. It's simple – if you know the address that you are sending to is correct, then you never have to worry about the return address.Therefore, make sure the addresses that you have on file for the "Big 3" are correct and you'll be fine! Choosing an off white or alternate color envelope is another idea, even a different size envelope could help.
P.S. DisputeSuite provides a variety of solutions for your credit repair business. From engaging custom websites, to dispute processing services, to a robust CRM with automations and portals, DisputeSuite is a One-Stop Shop to making your Credit Repair Business A Success!
Let's chat today to discover the best plan for you: 727-877-6812 or support@disputesuite.comFREE WEEKLY WEBINARS! Register  here to join us weekly to hear industry updates, expert speakers and business tips & tricks!