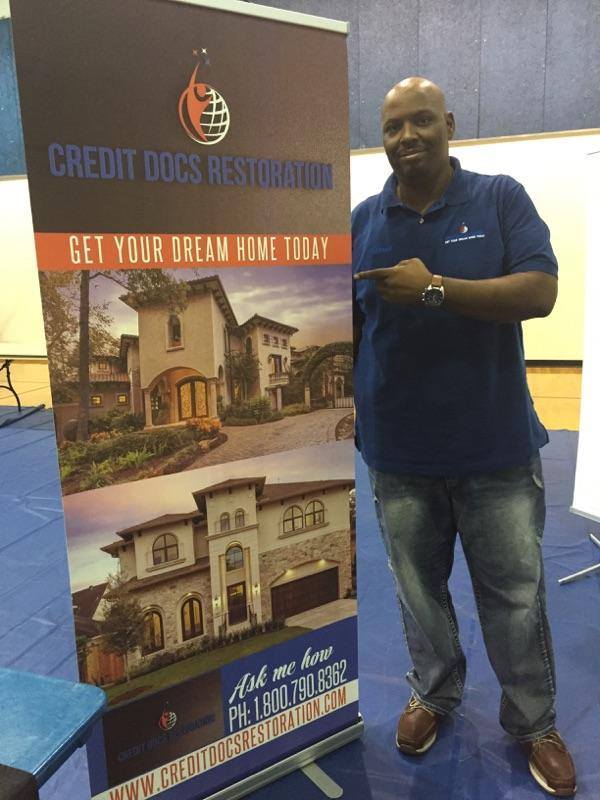 Shawn Hargrove, started using DisputeSuite eight months ago when he launched his company called Credit Docs Restoration. He was looking for software that would allow him to handle an abundance of clients while still getting results.
"I didn't really know. It was an experiment. I had to make sure everything would go as planned," said Shawn, who happened to find Dispute Suite online and decided to scroll through testimonial videos.
Shawn was invited to Credit Report Boot Camp in April of 2015, and this is where he had the opportunity to talk to clients and other credit repair companies who gave Dispute Suite great reviews.
When Shawn first attended Boot Camp, he had been in business for five months. "I was a business, but I wasn't a business–because I didn't know everything that was involved with credit repair. I thought that just because I could get a client a fixed credit that I could just be a credit repair business. But at the first Boot Camp, I realized there was way more than that–a whole different world," Shawn recalled.
Shawn scaled back business to become compliant. A few months later, he was up and running and ready for his official launch. "Once I went to Boot Camp, that's when I really started doing credit repair. I learned so much info and, even to this day, I am still learning," he said.
In regards to processing, Shawn got great results within the first 90 days. "I do a money back guarantee, so if I can't get substantial results within 90 days, I will have to refund the client's money. I haven't had to refund any money as of yet."
The evidence of Shawn's success can be seen in his numbers. One of his clients had 23 negative accounts. Less than 45 days later, and with the help of DisputeSuite Outsourcing Department, the same client had 0 negative accounts.
"If you get an education, you will have great success," said Shawn, who participates in continued education by watching the weekly webinars.
Before discovering DisputeSuite, Shawn didn't think he had a business problem. His main goal was to have 100 clients. After meeting with other credit repair professionals at Boot Camp, he decided that realistically he need around 500 clients.
With the help of DisputeSuite, Shawn is now able to focus on obtaining his goal of 500 clients, honing in on his marketing, and building his online presence and campaign development.
"These guys have definitely helped me, pointed me in the right direction, to pretty much take my business to levels that I didn't even think it could be taken to, and in such a short period of time. I'm definitely grateful for that. So I definitely recommend to anyone that's new in the industry to get involved with them. They're great people. DisputeSuite gets a big thumbs up on my end," said Shawn.
Visit us at www.DisputeSuite.com or call 727-877-6812 to learn how DisputeSuite can take your credit repair business to places you never knew were possible. We can't wait to work with you!