DisputeSuite's Weekly Webinar (10/7/2015)
Be sure to check out this week's DisputeSuite Weekly Webinar, to meet some of the outstanding professionals that will be presenting at the 2015 October Credit Boot Camp! We have found experts in every niche of Credit Repair and Business Credit that are using the Best and Most Up-To-Date Practices For Success. The 2015 October Credit Boot Camp is bringing together the best in the industry to provide Superior Content that Will Change Your Business Forever! 
Meet the 2015 October Boot Camp Speakers!
Mike Citron
Mike Citron's visionary and entrepreneurial thinking has led him to the top of several industries. His experiences range from the development and sale of a multifaceted automotive group to the top of the performance chart at Chase Manhattan, where he shattered sales records by a factor of two. Finding Corporate America restrictive, Mike forged his own path in the financial-services space and eventually founded and owned his own Mortgage Bank. With a discerning eye for emerging trends, Mike accelerated DisputeSuite.com into an Inc. 500 software company. He has appeared on CBS, FOX, NBC news programs as well as over 30 radio interviews.

Rob Ellerman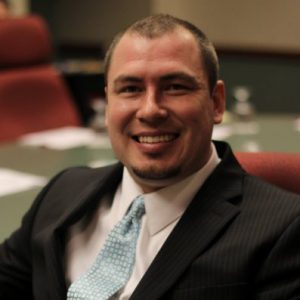 Robert Ellerman, CEO Of DisputeSuite, dove head first into entrepreneurship after 4 years of honing his leadership skills.  An inherent knack for interpersonal relations led him into independent sales and quickly led to developing independent sales teams Which ultimately culminated in having direct sales and marketing relationships with 2 fortune 500 companies.  It was an understanding of the necessity for qualified prospects that led to Robert developing strategies for marketing, list building and filtering prospects for particular services.  

With the help of Jim Rivette and Kris Brkljac, Robert used SEO strategies combined with team building and sales tactics to hit some home runs in the financial services niche via campaigns national in scope centered around lead generation.  Because of this success Rob and his team met Mike Citron in 2011 and they decided that they could serve their customer base and drive value better by working together with Mike and his team. In early 2013 STS Capital Ventures joined DisputeSuite.com, and ever since Mike and Rob have joined forces – there's no stopping amazing changes they will continue to bring to the credit industry.
Ari Page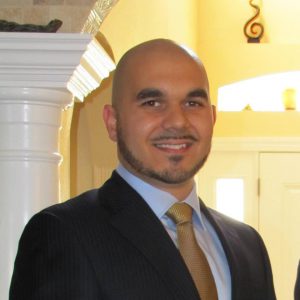 Ari Page started working with Credit Card Builders in 2007 as a credit consultant. In just two short years, Ari became the Chief Executive Officer of the company. Since then, Credit Card Builders has maintained year-over-year sustained growth under his guidance. 
The Credit Card Builders team is comprised of dedicated account managers and customer credit consultants. Through a unique process, developed by Mr. Page and enhanced over the years, Credit Card Builders enables clients to receive as much as $250,000 or more in zero-percent interest business credit. These levels continue to increase as the company matures. In an industry rife with rip-offs and scams, Credit Card Builders maintains outstanding partner relationships with major financial institutions as well as affiliate companies, such as The Wealth Vault, Business Builder Enterprises, Creating Wealth Club, GrowThink, Financial Freedom Foundation, Get Public Funding, Mack Financial Solutions, Merchant Banking Resources, Synergy Global Ventures and many others.
Eric Counts
Eric, CEO Of CreditNerds, is also an author, business trainer, and nationally featured speaker. His extensive knowledge of credit and credit repair have gained him audiences with the likes of Wells Fargo, Regions Bank, and Century 21 branches across the country. Eric has served as expert witness to lawmakers in matters of credit and debt collection, and due to his extensive knowledge of the laws governing the credit industry, Eric is considered a valuable resource by many business professionals nationwide.
Jenn Cullen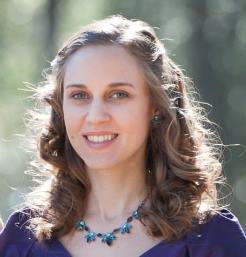 Jennifer Cullen, became the Chief Administrative Officer for DisputeSuite, in 2015. She is responsible for building campaigns, and ensuring that processes are running smoothly. Jenn also manages Human Resources, Marketing, Customer Support, Training & Operations.
Prior to that, in 2014, she was the DisputeSuite Software Training Director. She instructed all new DisputeSuite enrollees and assisted with implementation and mastery of the application. Jenn started with the DisputeSuite Team in 2013 as the Director of Human Resources Department.
She has a Mass Communication and English Education background. Involved in journalism for over 15 years and has worked for multiple major publications, including the Tampa Bay Times, Tampa Tribune, and Agent Media Magazine. Jenn also spent a few years in the education world, teaching English at a local high school.
Imran Rahman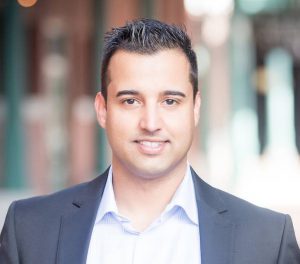 Imran Rahman, CEO of Rahman Media, an immigrant born in Islamabad, Pakistan, Imran Rahman arrived at Los Angeles at 14 with ambitions to live the American Dream. At a young age, Imran was part of a top national speaker sales and training company, where he crafted high conversion sales presentations for both webinars and live stages. 
Clients regularly enjoyed massive and immediate returns as these sales presentations generated multiple 6 and 7 figures revenues across multiple industries including the franchise sector. He was also instrumental in helping coordinate quarterly 3-Day events hosting hundreds of authors, speakers, and online marketers, sharing with them the latest online marketing strategies to grow their businesses. While there, Imran spearheaded the creation of a new product and a coaching program, creating substantial revenue sources for the company assisting them in generating multiple millions in sales.
Imran has a  passion for marketing and business development, and a niche for serving small business owners in obtaining business credit and funding to launch, grow, or scale their businesses.
Jesse Rodriguez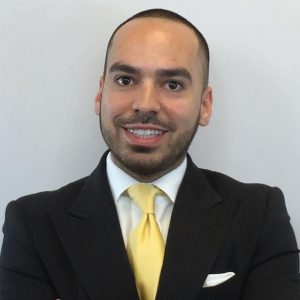 Jesse Rodriguez, Author Of The Credit Blueprint: 5 Key Steps To Perfect Credit and lead Credit Repair Expert at Cobalt Credit. Fixing Credit isn't a job for me, it's my passion! I quickly realized that banks and credit bureaus DO NOT want you to have good credit. They actually make money if you have less than perfect credit. By the time you graduate my program, you will make money from the banks and credit bureaus by utilizing advanced credit techniques.
For the past 10 years, I've been utilizing advanced Credit Repair techniques to help our clients reach their full credit potential. Whether you want to buy a house, finance a car or just have financial peace of mind, I can help. I was once a victim of bad credit and found that the advice online was not enough to overcome my situation. I created a proprietary system to help improve your credit report while teaching you how to re-establish your credit.
Kelly Eklund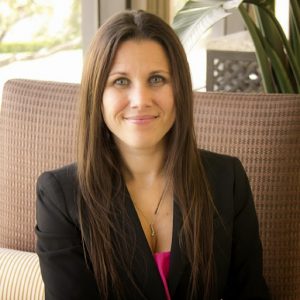 Kelly Eklund is Director Of Outsourcing for DisputeSuite, with a longstanding background in the mortgage industry. She has done everything from starting as a cold caller to working her way to as senior underwriter position. She started with DisputeSuite in 2013 and completely revamped DisputeSuite's Outsourcing Department, and has made it an extremely efficient and successful department, with processes 150-200 files a day, they are quick and get great results! She is an expert in analyzing credit reports and advanced dispute tactics for each specific file and situation.
Tal Tepper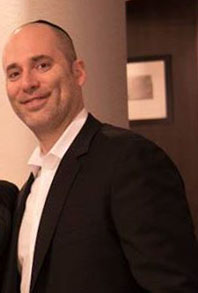 Tal Tepper started in the credit and finance arena in this early 20s, owning and operating automotive finance companies. He did that for a decade and was very successful with growing companies. In one instance he took his company from number 48 to a number 4 standing in the industry, in under 12 months.  
Then he went over to the mortgage side and operated different broker shops and large banks, for another 9 years. After that, Tal launched Spartan Credit Advisors, which has been a very profitable credit repair company for the past 5 years. He also specializes in cross monetization and affiliate networking, this knowledge has been a cornerstone to his success.
Ty Crandall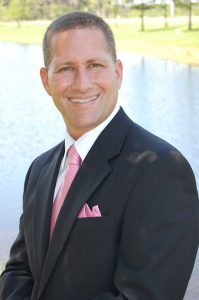 Ty Crandall is an internationally known speaker, author, and business credit expert. With over 16 years of financial experience Ty is an expert in business credit building, business credit scoring, and business credit repair.
Ty is the author of Perfect Credit & Business Credit Decoded business and personal credit building. In addition, Ty has written hundreds of published articles relating to business credit improvement, business credit scoring, business credit law, and numerous topics relating to business credit building. Ty and his business credit knowledge have also been featured on countless radio and TV programs and news shows across the country.
Ty serves as the Director of Business Services at Credit Suite. With Credit Suite Ty consults with and advises some of the largest finance companies and lenders in the nation on business credit building and scoring. He has overseen the business credit building for thousands of clients and has helped create and grow the most credible business coaching operation in the United States. Ty has also created and coaches the largest business credit provider network in the world.
Mike Calhoun
"My finger is on the pulse of today's Entrepreneur and their desire for Rapid Online Business Development 
along with the need to attract new blood to businesses on a marketing budget" 
Mike Calhoun is a Master of Internet Systems and a nationally recognized Technology Trainer and Online Business Marketer. InfoMarketer's (BizBlueprint) is the leader in online business development for small to medium size companies. Mike has a passion and a gift for turning a "Good Idea" into a Great Online Business that generates real income. He operates on a Next-Generation style of Business planning, a process that is built on taking Action First and refining in phases (build-test-revise-build-more-test-more). His technologies and systems back some of the largest icons in the industry. Mike is a big believer in Google's Concept of Small Biz is the New Big Biz and is now laser focused on localized market domination solutions. In a recent interview, he said: "Going into Business Online is the single best move any Entrepreneur can make. The leverage has never been greater". Mike makes the complexities of marketing and business understandable and fun; his techniques and "How-To's" are bite size and simple to implement.
Megan Christensen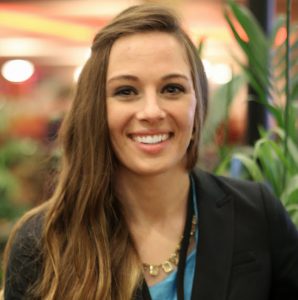 Megan Christensen, Chief Operating Office at CreditSuite, she started her career in banking working for one of the largest institutions in the U.S. Megan found that small business owners greatly benefited from a caring hand, helping them navigate through the seemingly daunting banking system to identify and utilize the products and financing they really needed.
Her ability to effectively listen, consult and take action allowed her to become the #1 Small Business Lender in the nation within the banking institution. It also gave her the opportunity to train and teach other small business lenders to do the same.
After 8 years of banking she took the opportunity to join the Business Finance Suite team. Her main focus is to help small business owners prepare for financing and share with them her knowledge of the financing process.
Megan believes firmly in caring for each business owner and truly helping a small business owner succeed. In over 6 years of consulting she has assisted over 10,000 business clients.
Gary Press
Gary Press is CEO of ARS, which provides significant incremental revenue to large customer-based companies, by providing robust savings, financial education, and protection programs to enhance consumers' lives.
Press is known as an effective, results-oriented leader, who has spent the last 25 years in the advertising, marketing, and publishing industries. His innate talents enable him to transform environments into highly motivated, highly profitable systems and to proactively identify and resolve challenges. Gary has a proven track record in growing sales, controlling costs, maximizing productivity, creating new or rebuilding revenue streams, and delivering multi-million-dollar profits.
Prior to forming ARS, Gary was publisher of the South Florida Business Journal – division of American City Business Journals – the largest publisher of metropolitan business newsweeklies in the U.S. Gary was instrumental in growing the advertising revenue at the SFBJ by more than 550% and profits tenfold. In addition, the publication won numerous local and national editorial awards.
Jim Rivette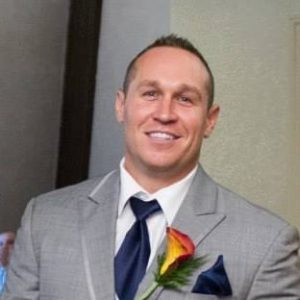 Jim Rivette, the Chief Operating Officer for DisputeSuite, he has been in the Sales/Marketing industry for over 10 years and started when he created his own sales contracting company at the age of 22. Jim got into the credit repair industry a few years ago with a start-up company who was an affiliate of one of the largest credit repair companies in the U.S. Jim played a major role in building THE system that was able to generate over 1,250 sales in one week, 5,000 sales in one month and 50,000 in less than a year!
Krista Ellerman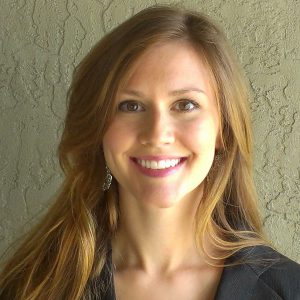 Krista Ellerman is the Business Development Manager at HealthCare Support. While in that role, she has become an expert at recruiting, staffing & hiring skilled-professionals. Over the past 2 years she has been able to identify the best practices for placing the right person with the right skills, in the perfect role – to ensure optimization of skill sets and the ability the flourish. It's essential for every business to have a good understanding of what each individual employee can do best, in order to place them, purposefully, within the operation.
Savannah Meksto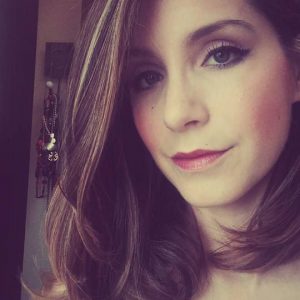 Savannah Meksto's journey into the world of credit repair began almost seven years ago as a Lead Generator for Lexington Law. Her first hand experience on the front-line of the industry allowed her to understand the importance and need of credit repair for so many struggling American families.
She has been a member of the DisputeSuite team since April 2015 as a Client Training & Human Resources Coordinator and moonlights as a copywriter for our Marketing Team. Her education with the University of Michigan and past work experience has been focused on Social Work and Fine Arts with an emphasis on communication and writing.
She had the pleasure of working several years a Case Manager, Classroom Facilitator, and Grant Writer  with multiple programs for the State of Michigan. She also worked as a Career Counselor and Talent Acquisition Specialist, which offered the opportunity to facilitate workshops at local colleges and non-profit agencies. Importantly, she was often able to bring an understanding of personal finance and credit to those in need. She is proud to bring her past experience to DisputeSuite and loves helping our clients change lives!
Michael Sullivan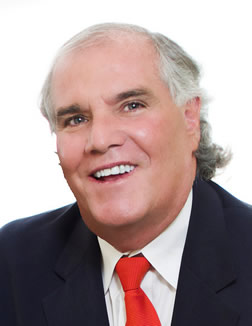 Michael D. Sullivan is one of the founders of Fresh Start Tax LLC. He had a distinguished career with the Internal Revenue Service for 10 years. As a veteran IRS Revenue Officer / Agent, he served as an Offer in Compromise Tax Specialist and Large Dollar Case Specialist. He also collaborated with the U.S. Attorney's office on undercover operations. Michael received several awards for his work and dedication as a Revenue Officer. During his tenure with the IRS, he was a Certified Tax Instructor who taught out of the Atlanta Regional IRS Training Offices. He also taught out of the local and district offices of the IRS. Mr. Sullivan trained many of the new IRS Agents.
Michael has been in private practice for the last 29 years in the field of Taxpayer  Consultation for IRS tax resolution issues. He often consults with corporations and individuals, which involves a wide range of tax issues. Michael has worked many large complex cases for high net worth individuals and large corporations. Mr. Sullivan is a committed professional with dedicated involvement in the tax profession community as a frequent speaker on the South Florida circuit and also served as an officer and on the Board of the Greater South Florida Tax Council. Michael has been the program host and moderator for several Internal Revenue Service forums both in the public and professional sectors.
Donna Perkins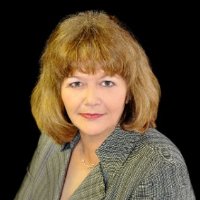 Donna Perkins joined Kansas City Credit Services (KCCS) early in the 1990's as the Sales and Operations Manager, where she grew sales by over 300% and established partnerships throughout North America in two short years. She saw the potential of the credit repair industry and purchased the company when the owner decided to retire.
Today, Kansas City Credit Services is a thriving business that has helped more than 100,000 families change their lives by restoring their credit profile and educating them on how to keep it that way throughout their lives.
Her life mission is to defend consumer rights for those that have credit issues, and improve their financial lives. She has worked with Federal, State and local governmental and consumer credit organizations for the fair and accurate reporting of consumer credit. She is an extremely knowledgeable in the application of The Fair Credit Reporting Act, Fair Debt Collection Practices Act and numerous other consumer protection laws implemented to safeguard the rights of each consumer. Educating the public on how to protect and rebuild their credit lives is her life!