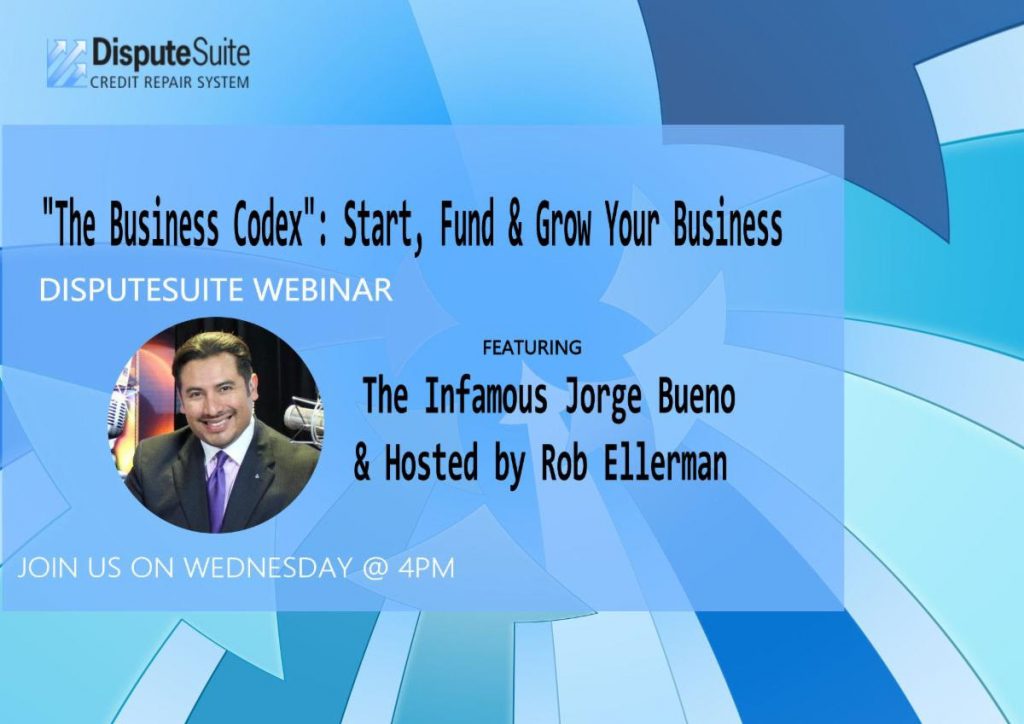 DisputeSuite's Weekly Webinar (2/17/2016)
Be sure to check out this week's DisputeSuite Weekly Webinar, to learn how to launch & scale your business the right way! Jorge Bueno, founder of "The Business Codex System," unlocks the secrets to business success and provides a variety of educational tools and seminars to share master tips & tricks with entrepreneurs. 
Jorge hosts a radio show, live events, and webinars to provide rich education for business growth. He is the mastermind of business credit & funding, and has a passion for entrepreneur success.