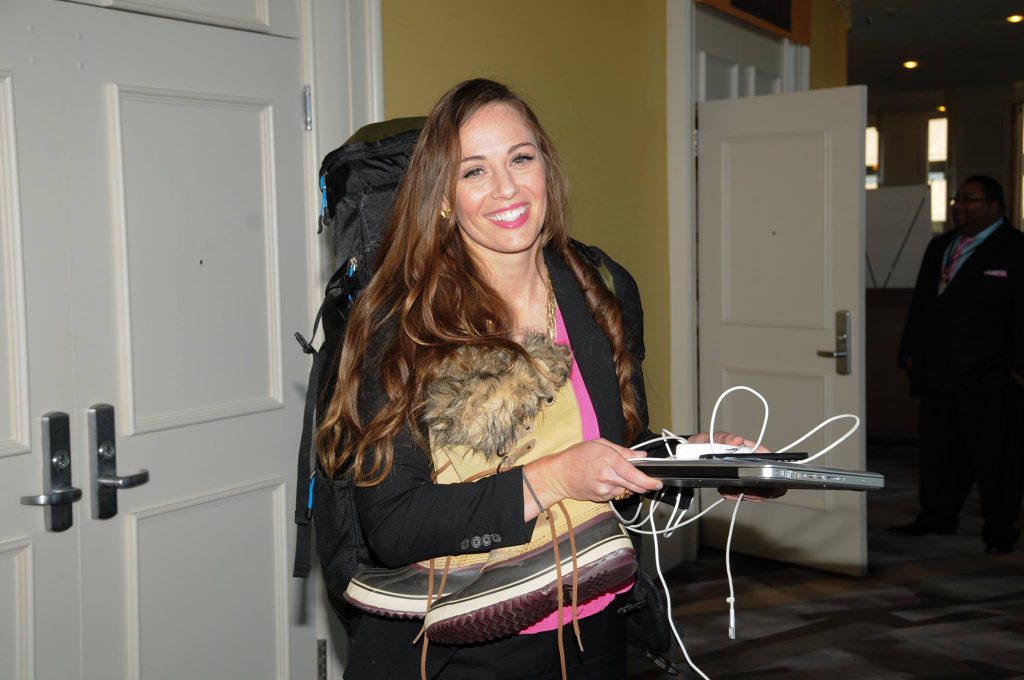 By Saturday, October 24th of the 2015 October Credit Boot Camp, everyone had settled in and ready to roll. Boot Campers knew the drill – early rise and lots of learning! We started the day with a 7AM wakeup call – JumpStart DisputeSuite Software Breakfast with Savannah Meksto, Jenn Cullen and even Rob Ellerman himself! DisputeSuite Customers, and those interested in the software, brought their laptops and were taken through some hand-on training and had the opportunity to ask specific questions and learn on the spot. JumpStart was scheduled to last an hour but guests kept asking great questions, so we kept rolling for over two hours!
Meanwhile, Latrisha Matson was taken the lead with a group of Boot Campers that were taking professional photos and creating marketing videos in the Media Production Room. It was an eventful morning, and perfect start to an awesome Boot Camp Day Three!
Our first mainstage presenter was Gary Press with ARS discussing the importance of credit monitoring for preventing Identity Theft. We also heard from inspiring Megan Christenson with CreditSuite, who shared her journey of Climbing Mount Everest as it relates to working hard and staying determined to achieve goals. She was a memorable presentation with hiking gear and boots!
Speaking of goals, Kelly Eklund assisted many participants with achieving their goal of understanding and interpreting credit reports! The room was jam packed with eager credit repair professionals ready to learn all they could to assist their customers. After another DisputeSuite Software Demo, guests were treated to another New Boot Camp Session – The Customer Panel, where credit repair business professionals shared their stories of success and failure to a crowd of eager business owners – and some just starting, with hopes and dreams of their own.
Later in the day, we heard from the entertaining Eric Counts as he shared his knowledge of Customer Satisfaction. We also heard from Ari Page with Credit Card Builders, on how to obtain $50K – $250K zero interest business credit. Followed by Mike Calhoun sharing with us the, Five-Step Off Framework from the Filthy Rich!
We concluded the day with another after hours Casual Chat in the Skyee Lounge, sharing ideas and winding down with the 2015 October Boot Campers, Speakers & The DisputeSuite Team.
The day was about growth, and many guests took advantage of the many opportunities presented on this exceptional Credit Boot Camp Day Three.
Are You Sad The Boot Camp Is Over? We Are Too … But Guess What! We've Already Started Planning The Next Event. If You Want To Go, Let's Save You Money By Registering Now!
P.S. DisputeSuite provides a variety of solutions for your credit repair business. From engaging custom websites, to dispute processing services, to a robust CRM with automations and portals, DisputeSuite is a One-Stop Shop to making your Credit Repair Business A Success!
Let's chat today to discover the best plan for you: 727-877-6812 or support@disputesuite.com