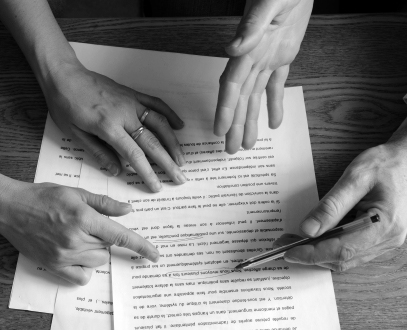 As a credit repair professional, compliance with state and federal laws is one area of your business that you cannot afford to ignore.The main set of laws that affects the work of credit repair companies is known as the"Credit Repair Organizations Act", or CROA for short. You will need to become intimately familiar with the CROA if you are not already. We can give you importantly huge tip… it all starts with your Contract.
CROA OVERVIEW
Repairing inaccurate, outdated and unverifiable items on credit reports is perfectly legal. But some credit repair companies are not. Fraudulent companies make false promises and often
mislead consumers. As a result,the FTC developed the Credit Repair Organization Act.
I know what you're thinking: "one bad apple ruined it for the rest of us."
Yes, there are certainly more "legal hoops" to jump through than there were before the CROA, but if you can follow a few simple tips it will be smooth sailing.
What's the # 1 Rule?
MAKE SURE YOU HAVE A CONTRACT IN PLACE
This is arguably the most important rule for maintaining CROA compliance. If you don't already have one, you must get a contract in place immediately.Make sure your contract hits these key points:
The payment terms for services, including their total cost
A detailed description of the services to be performed
Any guarantees or refund policies (if offered)
The expected time it will take to achieve results (use estimates)
A copy of the FTC's "Consumer Credit File Rights"
A cancellation notice (in bold font). Clients have 3 business days afterwards to legally cancel
Your company's name and business address.
Legally, you are not allowed to perform any services until you have the customer's signature on a written contract and have completed a three-day waiting period. This means that you cannot do any credit repair work until at least 3 business days after the contract is signed. This is something that will be easiest to comply with if you have an automated or systemized approach for handling it. This waiting period is mandatory and gives the consumer 3 days in which to cancel the contract without penalty or obligation. A longer waiting period is recommended to avoid any issues related to compliance with this portion of the law.
During this time, customers can cancel the contract without paying any fees.Make sure you have the client sign and date it. Make 2 copies of the agreement, one for the client's records and one for yours.
You MUST keep copies of your clients' contracts for a minimum of 2 years.
Note: Several states have their own laws and regulations so you will want to do a search for what your state's regulations are as well.

Is your Credit Repair Business protected with a CROA compliant contract? DisputeSuite can help! We have a sample Credit Repair Agreement already written and customizable for you! Visit www.DisputeSuite.com or call 727-877-6812 to learn more about our Contract Bundle