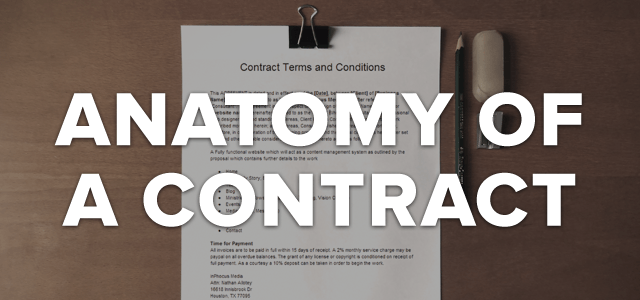 Most of the contracts I've seen in this business are five to seven pages long and very straightforward. You want to document your company's name, address and contact information and establish the length of the agreement upfront. Most standard contracts are month to month.
It is very important to clearly state the service you'll be providing in detail. Not only do you explain the results your client can expect, you should also list the specific actions you will perform on their behalf, and the cost for each. The customer will appreciate having a playbook to understand the process and they will have a "bill of goods" laying out precisely what they're paying for.
One aspect of contract language that all too often gets overlooked is privacy. We've already discussed the importance of a strict privacy process, so make sure you're advertising it. After all, during the course of your work you'll be entrusted with sensitive documents. Your customers definitely have the right to know exactly how those documents will be handled and secured.
Finally, the cancellation clause is a key part of staying compliant. You've got to spell out at least a three-day cancellation period to let your client change their mind – it's federal law and it's not optional. This must be displayed on multiple areas of your contract, but I suggest putting it on every page to be overly compliant.
Remember: any client who would change their mind after the fact, is not "losing money" so much as gaining peace of mind. They would have only been a complicated headache, and you're both better off parting ways early.
You only want to take clients you can legally help and reliably get results for. You want to be sure those clients have clear expectations on what services you will provide for them, and what they're getting charged for.
P.S. DisputeSuite provides a variety of solutions for your credit repair business. From engaging custom websites, to dispute processing services, to a robust CRM with automations and portals, DisputeSuite is a One-Stop Shop to making your Credit Repair Business A Success! Let's chat today to discover the best plan for you: 727-877-6812 or support@disputesuite.com
FREE WEEKLY WEBINARS! Register here to join us weekly to hear industry updates, expert speakers and business tips & tricks!