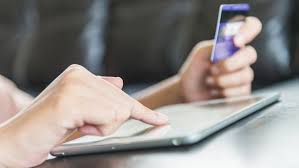 In my experience it is best to start the credit repair process by attempting to remove all incorrect "Technical/Personal" data immediately.
This will serve a dual purpose – first it will assist in future disputes, but more importantly, it will show immediate results to your clients. Credit reporting agencies typically respond quickly to technical error disputes; therefore, your clients will see results far quicker than the 45 day period they were expecting. This will make you look great- you "Under Promised and Over Delivered"…. Now to the technical:
Incorrect or outdated Technical Data including, Name, Address, Social Security Number, and/or Employment Data:
The purpose of requesting removal of incorrect or outdated addresses, is to avoid incomplete or inaccurate date from being tagged to your client. When a data furnisher reports to the credit reporting agencies, they don't always have complete information.
A 100% accurate social security number and other personal/technical data is not always needed to pull a credit report or report credit data. This causes a problem with reporting, because information that is not correct can easily be entered and attached to the wrong person.
When you "Clean-Up" the technical data first, it makes it difficult for the data furnisher to instantly verify the data. When a dispute comes in, one of the requirements of the investigation is to match the customer record (Name, SSN, DOB, Address etc) to the dispute.
If the incorrect data was entered when the account was created, then removed thorough the technical data removal tactics- it will be very difficult for the data furnisher to do an instant match.
They will have to do more work, more work in a limited time period often leads to a file getting lost in the shuffle.
P.S. DisputeSuite provides a variety of solutions for your credit repair business. From engaging custom websites, to dispute processing services, to a robust CRM with automations and portals, DisputeSuite is a One-Stop Shop to making your Credit Repair Business A Success! Let's chat today to discover the best plan for you: 727-877-6812 or support@disputesuite.com
FREE WEEKLY WEBINARS! Register  here to join us weekly to hear industry updates, expert speakers and business tips & tricks!